EC Star is our 2nd most popular clothing brand (next to Pinup Couture, of course!), and it flies out of our warehouse within days. It's no wonder - EC Star couples original, fashion-forward design with top-notch quality. EC Star items will last you through many seasons, and never go out of style (I just wish they'd make more of it, so we could get more pieces when we reorder!). Feast your eyes on our newest arrivals from EC Star Clothing, featuring Pinup Girl Clothing Official Spokesmodel Masuimi Max:



The "Bon Voyage" Dress in Black Eyelet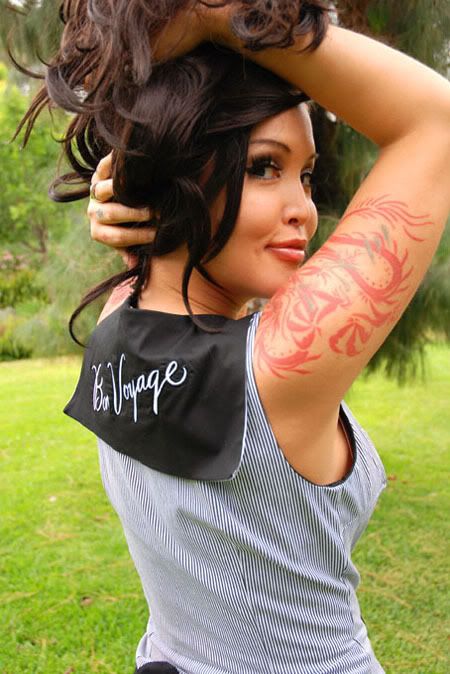 The "Bon Voyage" Sailor Dress in Black & White Stripe



The Retro Plaid "Tune In" Mod Sheath Dress



The "Twiggy" Blouse in Solid Black (Also Available in Plaid)



The "Holy Gully" Tee in Black/Houndstooth



"Tune In - Drop Out" Mod Fitted Tee


Available Now at PinUpGirlClothing.com!

Pinup Girl Clothing - The Best Selection of Cute, Retro Clothing, Shoes, and Accessories on the Planet!