Friday, February 01, 2008
Wednesday, January 30, 2008
We've just added a ton of new items, from old favorites like Trashy Diva and Tarantula Clothing Company, to new Pinup Girl Clothing additions such as Collectif Clothing and Tripp NYC - and our sale is still going on, so until January 31st, you can use discount code ccblog128 to receive 20% off these and all the other fantastic items in our store!!


Take a look: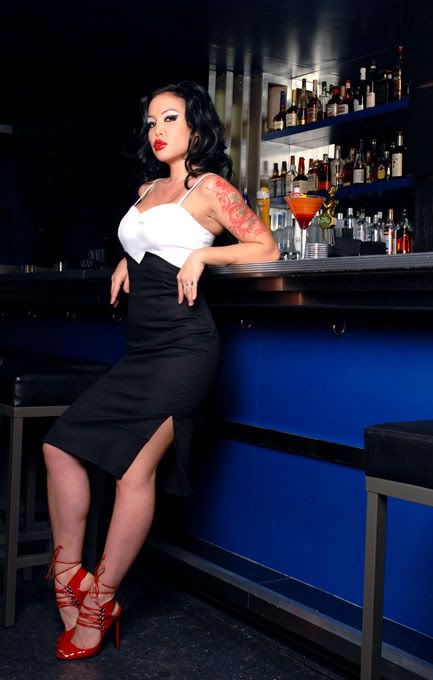 The "Man Eater" Super High-Waisted Pencil Skirt from Collectif Clothing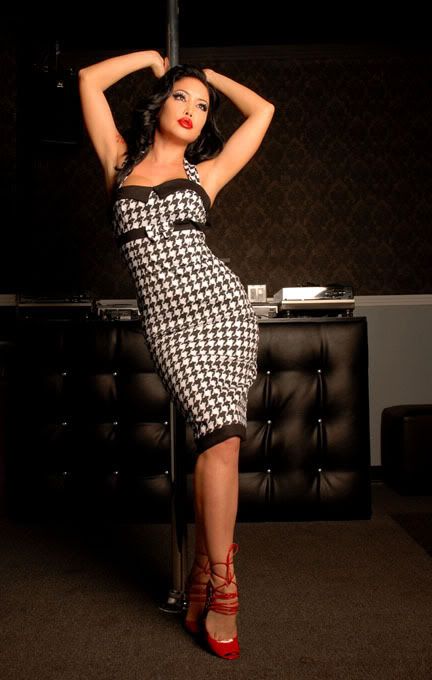 The "Stella" Houndstooth Wiggle Dress from Collectif





The "Betty" Bolero in red stretch knit from Heartbreaker Fashion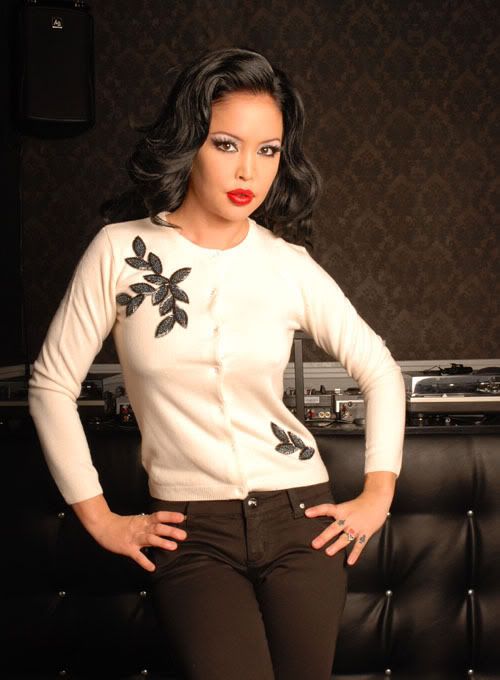 Vintage Perfect beaded cardigan from EC Star Clothing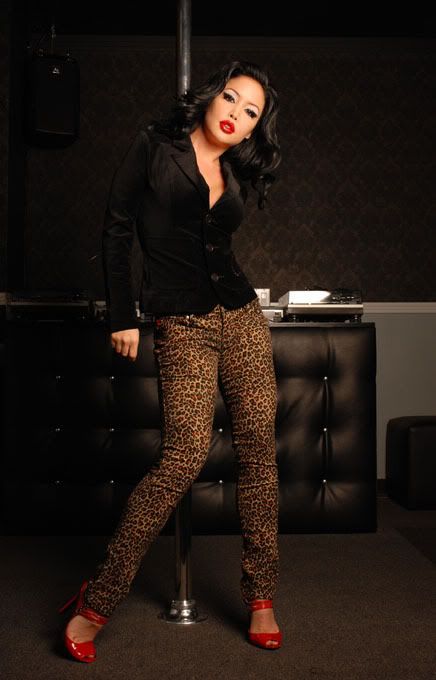 Leopard Skinny Jeans from Tripp NYC





Brand new 100% silk vintage reproduction dresses from Trashy Diva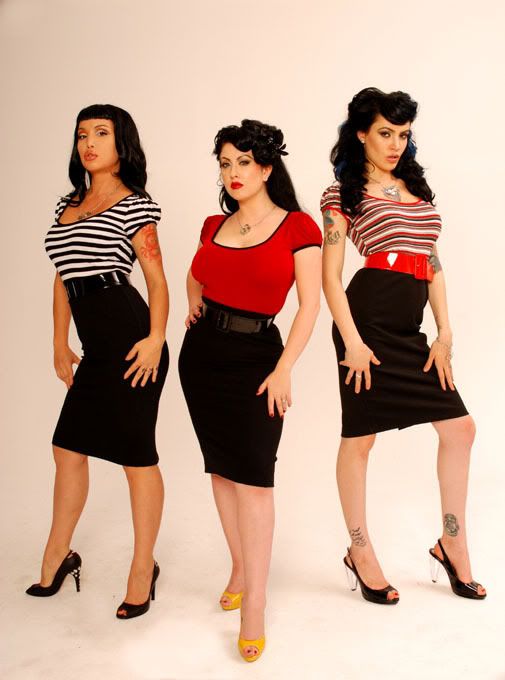 Exclusive "It Girl" Dresses from Tarantula Clothing Company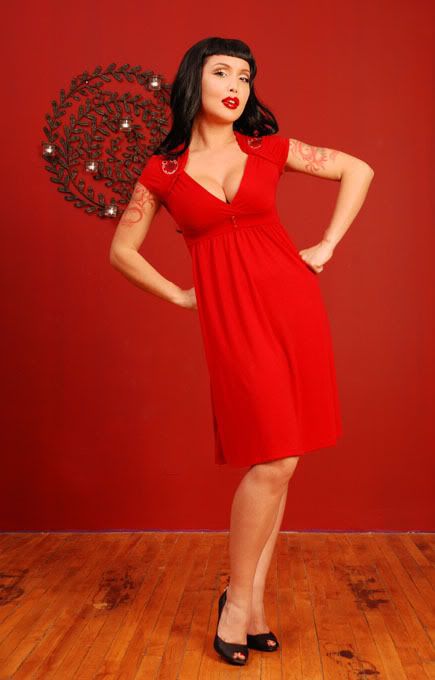 New Lush Babydoll dresses from Steady Clothing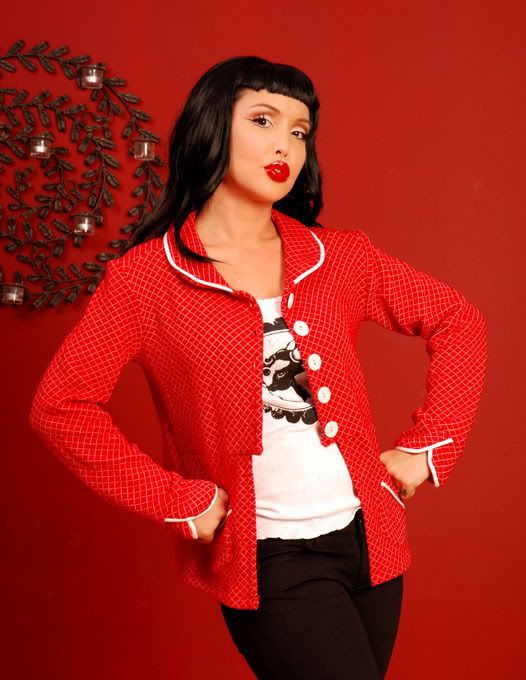 New quilted jackets and tops from All-Mighty Clothing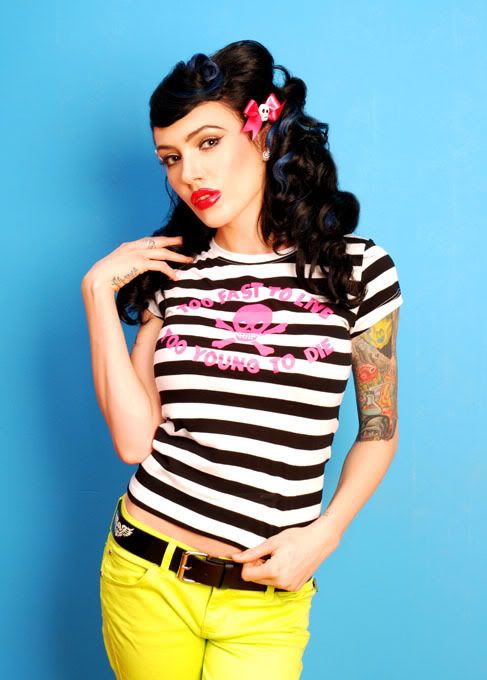 Original Punk Design tees from Vive 1977





And new fur swing coats from Lucky 13!


See, I wasn't kidding. Loads of stuff. Click the link below to see a slideshow of all our new items!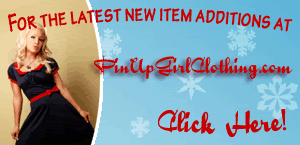 Featured Pinup Girls: Masuimi Max, Violet Valentine, and Micheline!


Pinup Girl Clothing - The best selection of cute, retro clothing, shoes, and accessories on the planet!
Posted by Team Pinup at 2:43 PM 1 comments  

Labels: collectif, ec star clothing, masuimi max, pinup clothing, pinup girls, retro clothing, retro dresses, trashy diva, vintage reproduction clothing, vintage reproduction dresses, violet valentine
Monday, January 28, 2008
Between now and January 31st, 2008, use discount code: ccblog128 at checkout to receive 20% off your entire Pinup Girl Clothing order!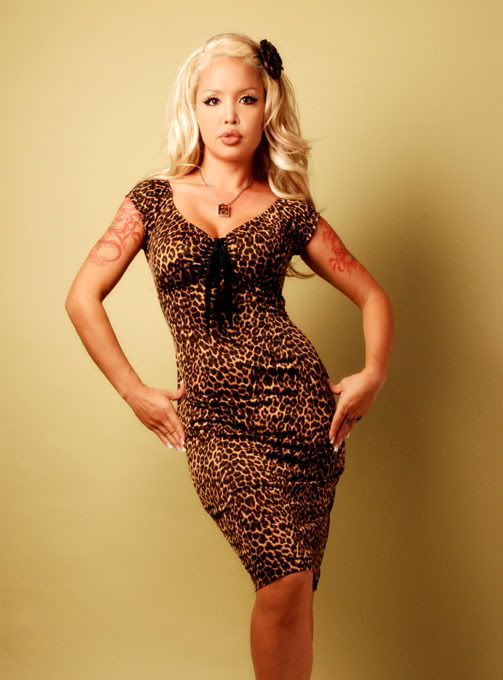 We've got lots of great Pinup Couture dresses in stock, as well as awesome Valentine's Day Lingerie from Morgana Femme Couture: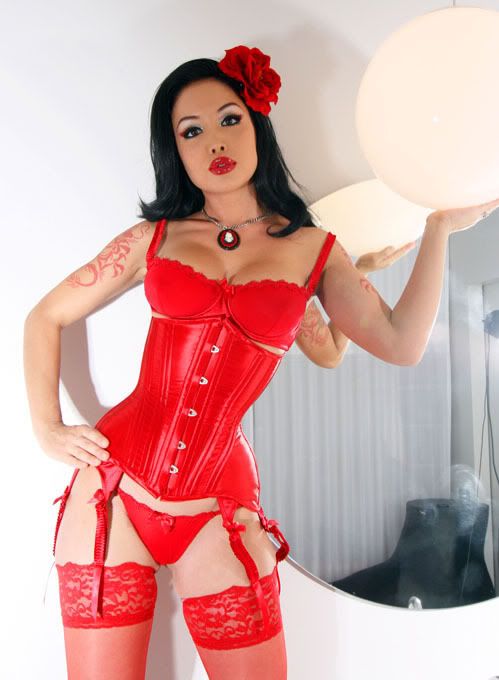 Get it all now for 20% off at PinUpGirlClothing.com!!


The Fine Print: Coupon can not be used with any other discount or coupon - just one coupon code allowed per order. Discounts may not be applied retroactively, code must be used at the time you place your order. Happy shopping!
Posted by Team Pinup at 6:37 AM 1 comments  

Labels: burlesque lingerie, pinup clothing, pinup couture, private sales, rockabilly dresses, valentine's day, vintage reproduction clothing, vintage reproduction dresses