You are cordially invited to our newest Viva Los Angeles event - a night of dance and debauchery hosted by the ultimate bad girl, Masuimi Max!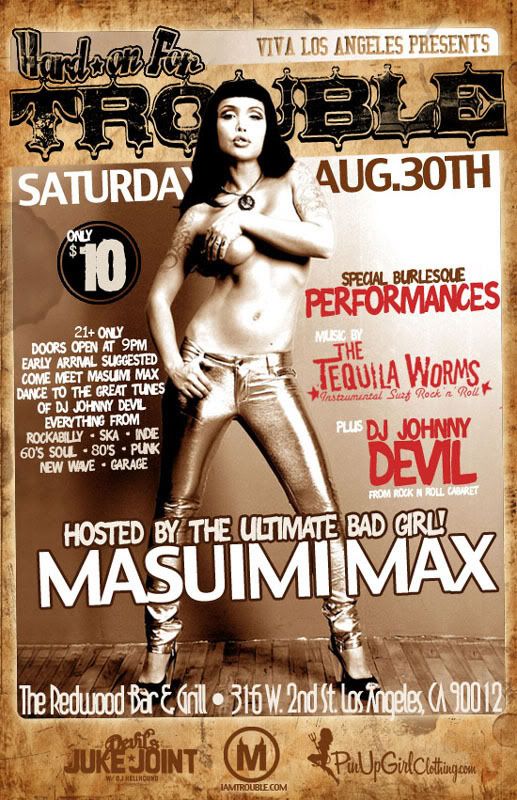 Dance the night away to the best in 80's, post punk, new wave, 60's soul, ska and rockabilly!


21+, at the Redwood Bar and Grill in Downtown Los Angeles.

RSVP Here!