It's been awhile since we've had a private sale - we've transitioned into our new distribution space, and things are running more smoothly than they ever have! To celebrate, we're offering one of our famous sales for our blog readers only - through June 14th, get 20% off everything in our store (including sale items!) when you use the following discount code upon checkout: ccblog628!!


And now, U.S. customers get automatic free Priority Mail shipping on all orders over $150, so there's no need to agonize over whether to use that sale code, or a free shipping one - until June 14th, you can have your cake and eat it too!


Just look at all the amazing things we've just added here at Pinup Girl Clothing:


Our very latest Pinup Couture Style - The
Natalie Top in Leopard Print!




This adorable top is the short version of our very popular Natalie Dress, and is long enough to tuck into a pencil skirt (as shown), or worn out over jeans!


And speaking of which, our Natalie Dress in Leopard is back in stock in sizes Small through Large!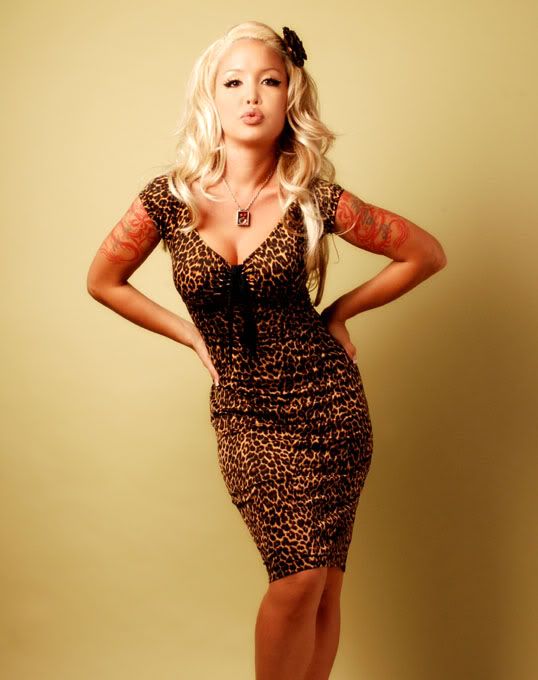 And we've just added loads of gorgeous jewelry from Classic Hardware and Lucky LooLoo:




And Cigarette, ID, and Tampon Cases, and Belt Buckles from Retro-a-go-go and Classic Hardware!




There's too much great new stuff to list here, so you'll just have to pop on over and check it out - and get everything at 20% off until 11:59pm on Saturday, June 14th!


Happy Shopping!!

&hearts

Laura & Jeanette and the Gang here at PinUpGirlClothing.com