Finally, one of our best selling dresses is back in stock: The Dorothy Dress in Navy Sateen with Red Trim: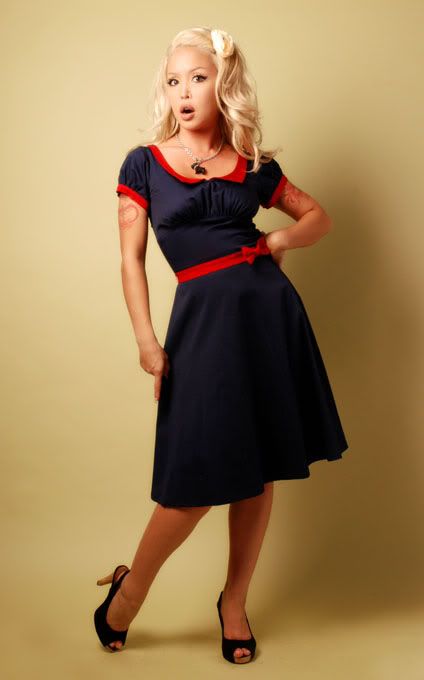 If you've been waiting for this dress to come back in, don't wait to grab it - if you're one of our customers you know how fast we sell out!


Also, I've had some messages from people wondering when and where Viva Las Vegas is being held. Here's the website, check it out!


Viva Las Vegas.


Oh, and don't forget to follow us on Twitter: TeamPinup. Don't lie, you know you want nothing more than to get drunken tweets from PUG's Supreme Overlord.