As some of you may know, the Greta dress is sold out AGAIN in Burgundy - we really weren't kidding when we said these dresses sell quickly. I think we had them in stock for a little less than 2 weeks. However, We've got it again in Black!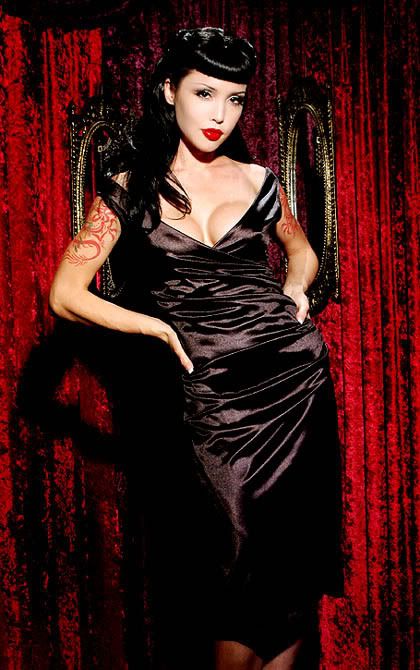 The Greta Dress in Black Satin is one of our top sellers, and we've got it just in time for the holidays! But don't wait, we can guarantee you we'll be out of the most popular sizes by this time next week.


Also back in stock: Two Five Train Cases, Femme Metale "Love" Birds Necklace and Earrings, Our best selling Hell's Belles Handbags, and Jewelry from Classic Hardware, Eldorado Club, and More!